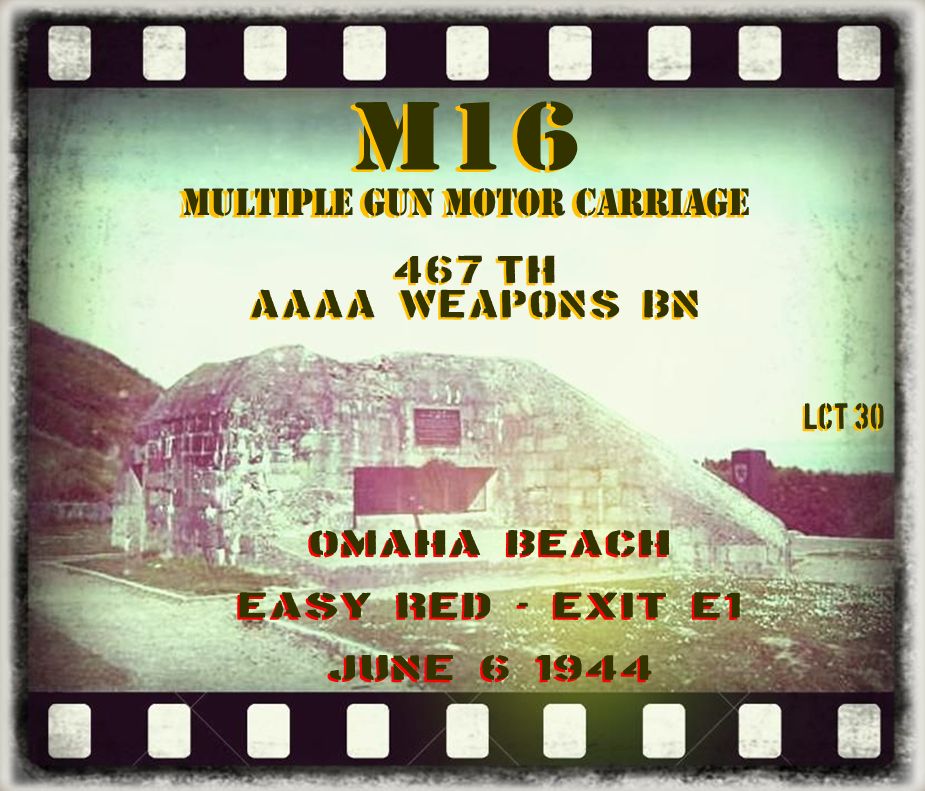 Les photos sont tout en bas de page pour les impatients / The photos are at the bottom of the page for those who can't wait
Modifications et ajouts apportés au kit / Modifications and add-ons brought to the kit :
CHÂSSIS / CHASSIS
Ajouts / Add-ons
des marques de pneus sur les flancs /

manufacturing markings on the tire flanges

des deux entretoises arrière / rear brace at each corner
du support de pot d'échappement / exhaust pipe support
des amortisseurs avant / front shock absorbers
de la tringlerie de direction/ steering arm
des conduites de freinage avant / brake lines
Ouverture du trou et ajout de la lèvre sur le bogie / Opening of the holes and lips on the bogie trucks
TREUIL & PARE CHOCHS / WINCH & FRONT BUMPER
Ajouts / Add-ons
de la tête du loquet / winch release lock
du ressort du loquet / spring release lock
de têtes de vis et rivets sur le pare choc / screw and bolt heads
d'écrous sur le treuil / bolt heads on the winch
Modification du bout des poutres le long du châssis / end of the winch beams alongside the main frame
AILES & CAPOT AVANT / WINGS & BONNET
Ajouts / Add-ons
de crochets d'arrimage / tie downs
de têtes de vis et boulons sur le capot de la batterie / screws and bolts over battery's cover
de têtes de vis sur les côtés / screws on the sides under front lights
d'une toile pour simuler la grille du radiateur / simulated radiator grill
de têtes de vis sur les volets du radiateur / screws over radiator shutters
équerre entre les longerons et le côté du radiateur / squares between the main beams and radiator sides
Ouverture des passages du fil d'alimentation des phares / Opening of the front lights cable holes
Modifications
des poignées pour les rendre creuses / hollow handles
de la protection des feux de black out / correct shape of black out guards
CABINE / CREW CAB
Découpe / Cut out
des panneaux de portes pour les abaisser / door panels to lay them down
des poignées de portes pour les rendre creuses / hollow door handles
Ouverture / Opening
des trous rectangulaires sur le plancher du côté conducteur / floor rectangular venting holes on driver's side
des trous de drainage sur le plancher / floor drain holes
Ajouts / Add-ons
de l'extincteur et de son support / fire extinguisher and its support
des écrous intérieurs de charnières / inner side door hinges bolts
des écrous intérieurs le long des montants de portes / bolts alongside the doors on the inner side
des écrous manquants sur le plancher de chaque côté / missing bolts on each side of the floor
du porte carte côté passager / passenger door card holder
du levier de manœuvre du treuil / winch actuating lever
d'une tôle larmée à la base du levier de vitesse / engrave plate at the bottom of the gear shift lever
du câble sur le levier du frein à main / handbrake handle cable
du filtre cylindrique sous le tableau de bord / cylindrical filter under the dashboard
des moteurs d'essuies glaces / windscreen wiper motors
des écrous papillons autour du pare brise / butterfly screws around windshield
du démarreur à pied / foot starting button
Modifications
du levier de manœuvre des volets de radiateur / radiator shutters lever
du plancher côté conducteur / driver's floor
de la pédale d'accélérateur / accelerator pedal correct shape
des boutons sur le tableau de bord pour les mettre en relief / raised dashboard buttons
des crochets d'arrimage des outils pour les rendre creux / hollow tools tie downs
COMPARTIMENT ARRIERE / REAR COMPARTMENT
Découpe des panneaux latéraux pour les abaisser / Cut out of the rear and side panels to lay them down
Scratch / Ajouts / Add-ons
du coffre CH-74 pour la radio / CH-74 cabinet
SCR-508 et son microphone T17 / SCR-508 and T17 microphone
du plateau soutenant le coffre de la radio pour le rendre plus fin / supporting plate under radio cabinet to make it much thinner
de la manivelle pour les chargeurs M2 / M2 ammo chest handle
du mât d'antenne MP48 Tamiya et de son écrou de fixation / Tamiya MP48 antenna mast and its fixing bolt
des supports arrières et sur le plancher des canons de rechanges / spare barrels holders
filetage de montage sur les canons de rechange /

mounting threads on spare barrels

des équerres / side panels squares
Modification des crochets d'arrimage pour les rendre creux et pouvoir y pendre les musettes / hollow side tie-downs to hang over the musettes
TOURELLE MAXSON / MAXSON TURRET
Rétro-fit du voltmètre / Backdate of the voltmeter and junction box
Suppression / Deletion
de la plate forme arrière / rear platform
des trous et têtes de vis de fixation sur les flasques de la tourelle / fixing screw holes on the turret flanges
Scratch Ajouts / Add-ons
du MkIX reflector sight et de son support / MkIX reflector sight and its support
du câble d'alimentation du viseur / MkIX reflector sight wiring
des électrovannes, de leurs câbles d'alimentation et leurs supports sur chaque .50 / solenoid over each .50 mg with their wiring and supports
des arrivées de câbles d'alimentation de chaque électrovanne / wiring and receptacles on the turret flanges for each solenoid
de têtes de vis sur les plaques de blindages rabattables / screws on the folding armor plates
d'écrous sur la tête des cornières latérales / bolts on top of each side iron angle
molettes de réglage horizontal et vertical sous les supports de .50 / horizontal and vertical adjustment handwheel under .50 support
du repose pieds / gunner's footrest
marche pied du tireur /

gunner's step

câbles de jonction entre les boitiers / j

unction wiring from terminal boxes

des câbles sur la batterie et de la tresse de mise à la terre / battery and ground wiring
limitateurs d'élévation /

elevation limit stop lever

de caches sur l'embase de la tourelle / cover on the turret base
GROUPE BRIGGS & STRATTON / BRIGGS & STRATTON ENGINE
Rétro-fit du boitier électrique / Backdate of the electrical switch box
Ajouts / Add-ons
de la poignée de transport / transport handle
de la conduite d'alimentation en essence / gasoil feed line
du levier de la vanne du réservoir / tank shut off lever
du capot de la bougie au dessus de la culasse / spark plug cover
du filtre à gasoil et du carburateur / oil filter and carburetor
de la tringlerie du starter / choke rod and nob
d'un écrou papillon sur le filtre à air / air filter butterfly screw
de la corde de démarrage / starting rope
du logo Briggs & Stratton / Briggs & Stratton logo
---
Cette liste est la somme de toutes les modifications ou ajouts que j'ai apporté au kit.
Ce ne sont pas et de loin les seules altérations que l'on peut y apporter et bon nombre de détails peuvent encore être ajoutés ici et là ainsi qu'au niveau du châssis et du soubassement de la carrosserie. Ceci sans compter bien sûr le moteur que j'ai choisi pour aller plus vite de ne pas rendre visible.
This list sums up all the changes or additions that I brought to the kit.
It is by far not the only changes that can be made. There's still room for a lot of other additions for small details here and there and also if anyone is willing to enhance the chassis and bodywork underside. This is not counting of course the engine that I chose to avoid.
---
ACCESSOIRES UTILISÉS / USEFUL ACCESSORIES
3D crochets de sangles des musettes /

musettes snap hooks

1
Aber tôle larmée / non skid plates
Archer Fine Transfers tableau de bord, marquages chargeurs M2, marquages divers / dashboard, M2 ammo loaders and various markings
Grandt Line écrous papillon / butterfly screws
Hauler marques de pneus sur les flancs, maillons métalliques de .50, boucles de sangles, pochoirs des marquage de caisses de .50 / tire flange manufucturer markings, .50 metallic link, strap buckles, stencils for the markings of the .50 ammo boxes 1
Imperial douilles de .50 / .50 shells
Kirin casque M1, musettes M36, gourdes, pochette à gamelle, porte cartes, pelles M43 /

M1 helmet,

M36 musettes, canteen, mess kit pouch, M38 map case,
​M43 shovel
Live Resin bandes de munitions de .50 / .50 ammunition belts
Master Club écrous et rivets / nuts and bolts
Schumo câble du treuil / winch cable
Tamiya

mât d'antenne MP48, jerrycans, caisse en bois, pelle et pioche /

MP48 antenna mast, jerrycans, wooden boxes, shovel and mattock
Techstar intérieur et jugulairs du casque M1, bretelles de suspension M36 / M1 helmet inner webbing and chinstraps, M36 suspension belts
Trumpeter canons de .50 de rechange / spare .50 barrels
Verlinden caisses en bois, USM1, TL122 /

wooden crate, USM1 carbine, TL122 lamp

Woodland Scenics transferts à secs / dry transfers
Scratch

SCR-508, chassis FT-237, caisson CH-74, caisses de munitions de .50 / SCR-508, FT-237 mounting frame, CH-74 cabinet, .50 wooden ammo boxes.
1 pièces faites à ma demande / parts made upon my request
​​DOCUMENTATION UTILISÉE / USEFUL DOCUMENTATION
HALF-TRACK
Half-Track, A History of American Semi-Tracked Vehicles, R.P. Hunnicutt, Presidio Press 2001,
US Half-tracks Part 2, The development and deployment of the half-track based multiple gun motor carriages and gun motor carriages,
David Doyle, Ampersand Publishing 2016,
Half Track Mortar Carriers, Howitzers & Gun Motor Carriages, Michael Franz, Tankograd 2007,
M16 MGMC Walk-around, Chris "Toadman" Hughes 2008,
Photoscopes "faits maison" sur différents engins de collection (voir la rubrique Goodies) /

self-made walkarounds on various collector's vehicles (see Goodies page),

TM 9-710, BASIC HALF-TRACK VEHICLES, February 1944,
TM 9-1710, POWER TRAIN (AXLES, TRANSMISSION, AND PROPELLER SHAFT) FOR HALF-TRACK VEHICLES, July 1942,
TM 9-1710C, CHASSIS AND BODY FOR HALF-TRACK VEHICLES, September 1942,
TM 11-2712, INSTALLATION OF RADIO EQUIPMENT IN MGMC M13, M14, M16, OR M17, July 1944.
AFFÛT MAXSON / MAXSON TURRET
TM 9-222, MULTIPLE CAL. .50 MACHINE GUN MOUNT M45, June 1943,
TM 9-223, TWIN CAL. .50 MACHINE GUN MOUNT M33 AND MULTIPLE CAL. .50 MACHINE GUN MOUNT M45, July 1944,
TM 9-1223, TWIN CAL. .50 MACHINE GUN MOUNT M33 AND MULTIPLE CAL. .50 MACHINE GUN MOUNT M45, June 1944,
TM 9-2010, MULTIPLE CAL. .50 MACHINE GUN MOUNTS M45, M45C, M45D, AND M45F - MULTIPLE CAL. .50 MACHINE GUN TRAILER MOUNT M55
AND MOUNT TRAILER M20, December 1953 (Formerly TM 9-223).
HISTORIQUE / HISTORICAL
29 Let's Go, the 29th Infantry Division, Joseph Ewing, The Infantry Journal Press 1948,
Omaha Beachhead, US Army Center of Military History 1984,
Beyond the Beachhead, Joseph Balkoski, Stackpole Books 1989,
Jour J à l'aube, Jonathan Gawne, Histoire & Collections 1988,
​MARQUAGES / MARKINGS
Unit Serial Numbers from the First U.S. Army Build-Up Priority Tables, D-Day +1 through D-Day +14, Ben Major / Lois Montbertrand, WW2 US Medical Research Centre 2011.
MILITARIA
SCR-508 de ma collection personnelle / from my own collection
Quartermaster Supply Catalog QM sec.1, August 1943 (reprint by George A Petersen),
Quartermaster Supply Catalog QM 3-1, May 1946 (reprint by George A Petersen),
YANK'S 1944, Louis Linet & Günter Gillot, Editions du Perron 1984,
Militaria magazine, various articles from issue 1 (1984) to the last (2017), Histoire & Collections,
GI, Le guide du collectionneur Tome 1,

Henri-Paul Enjames,

Histoire & Collections 2004,
GI, Le guide du collectionneur Tome 2,

Henri-Paul Enjames,

Histoire & Collections 2008,
TM 9-1900 Ammunition, General, War department, June 1945.​
MAQUETTISME / MODELISM
---