Verlinden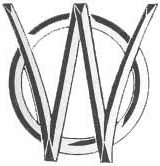 Je travaille actuellement principalement à l'aide de ces trois livres incontournables et très documentés. Le kit Verlinden semble mélanger par certains détails soit une fabrication par Willys soit par Ford. La majorité des détails étant quand même typiques d'une Willys, il est plus facile de revenir vers une Willys à 100%. Il est aussi nécessaire de revenir à une fabrication datant de la fin 1943 – début 1944 car certains détails du kit d'origine sont révélateurs d'une fabrication postérieure au contexte de ma maquette. Je posterai ultérieurement des photos en cours de montage.
I am currently working mainly with these three essential and well documented books to correct the kit that mixes the two manufacturers in order to respect the details typical of a Willys built vehicle. The Verlinden kit appears to mix in some areas a vehicle built either by Willys or by Ford. The majority of the details are typical of a Willys though so it is easier to modify the kit to a Willys at 100%. It is also necessary to backdate the model to a late 1943 / early 1944 production since some details are significant of a later production that doesn't match the historical context of my model. I will post later some photos during the assembly.
Jeep (Bantam / Ford / Willys) 1940-45, Emile Becker / Guy Dentzer, 1994,

Le guide de la Jeep, Robert Séjourné / Christophe Chevalet, ETAI, 2003,

Jeep in Detail, Willys MB and Composite Jeep, Frantisek Koran / Jan Mostek, WWP, 2009.